Have You Been Injured In A Construction Accident?
Working in the construction field is a dangerous career path. Many times people think they would never get hurt at work. Although you may be extremely careful and follow every protocall, accidents still happen.
Fill out a contact form to get in touch with us today.
How Can The Attorneys At McGuire, Peláez & Bennett PC Help?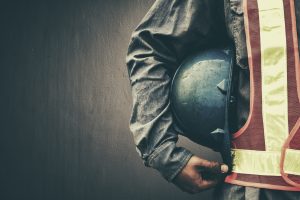 The attorneys at McGuire, Peláez & Bennett PC apply our expertise knowledge and fight to ensure that you receive the settlement you deserve. We have over 40 years of construction accident experience. We assist you through the entire process and give you insightful and impactful legal advice.
Our services are on a contingency fee base. We do not charge our clients anything unless we successfully win their case.
Alongside helping our client receive compensation for their accident, we help make sure their employers enhance their safety protocols.
What Do Construction Accident Attorneys Do?
As your construction accident attorney, we investigate every aspect of your case and help gather evidence.  We are here during every step of the way and will go to trial if necessary.
Examples Of Construction Accident Cases:
Falls
Falling Debris
Exposed Wires
Explosions/Burns
Slips/Trips
Machinery Accidents
Being Trapped/Sufficated
Ground Collapsing
Overexhaustion
& Many More!
Let Us Help!
We are ready and eager to assist you on your case. We are determined to produce the greatest outcomes for our clients. Contact us today by filling out our contact form below or calling us at 631-348-1702.